FXstreet.com is organizing a special webinar together with Currensee Trade Leader Taylor Growth, tomorrow Thursday at 15 GMT / 10 am EST!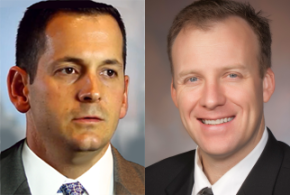 In this webinar Tom Dawson and Josh Colton from Taylor Growth will discuss how a high degree of leverage can work against you as well as for you. Josh and Tom will discuss the risk/reward tradeoff, the importance of establishing your investment objectives and balancing your objectives with your appetite for risk.
Gift for attendees!
A special limited-time webinar promotion will be offered to all attendees of this webinar by Liquid Markets!
Details regarding this promotion will be announced at the webinar including eligibility, enrollment and terms & conditions. Don't miss out!
If you never attended a webinar before on FXstreet.com, make sure to read our instructions.
Taylor Growth Company is a privately held financial services firm that was founded in April 2007 to develop long term savings and investment programs as alternatives to the stock market. We specialize in spot foreign exchange (Forex) currency trading. Investors have a choice of investment strategies at Taylor Growth Company. Taylor Growth Company is a member of the National Futures Association (NFA), and adheres to NFA guidelines and ethics. NFA # 0405331
The Currensee Trade Leaders™ Investment Program is the unique autotrading service that delivers a select network of emerging foreign exchange managers, called Trade Leaders. Once you open and fund your account, you simply choose the Trade Leaders you want to follow by adding them to your portfolio. By joining the program, you leverage sophisticated technology that replicates the trades of a Trade Leader in your account in real-time, regardless of where you are in the
world.
REGISTER FOR TOMORROW'S WEBINAR ON FXSTREET.COM
-------
Be sure to read the full risk disclosure before trading Forex. Please note that Forex trading involves significant risk of loss. It is not suitable for all investors and you should make sure you understand the risks involved before trading. Performance, strategies and charts shown are not necessarily predictive of any particular result. And, as always, past performance is no indication of future results. Investor returns may vary from Trade Leader returns based on slippage, fees, broker spreads, volatility or other market conditions.
No Comments »